Butterfly tattoos have been one of the most popular tattoo designs requested by females for the past few years. They have always held a fascination with humans and are often the subject of artistic expression from painting to music. Most people would agree that their uniqueness and striking colors are undeniably beautiful.
Some cultures believe that butterflies are the souls of the dead while others believe that the appearance of butterflies can signify the arrival of a baby. To see a butterfly among flowers in a dream can signify prosperity and a need to settle down. It mean news from absent friends if they are flying around.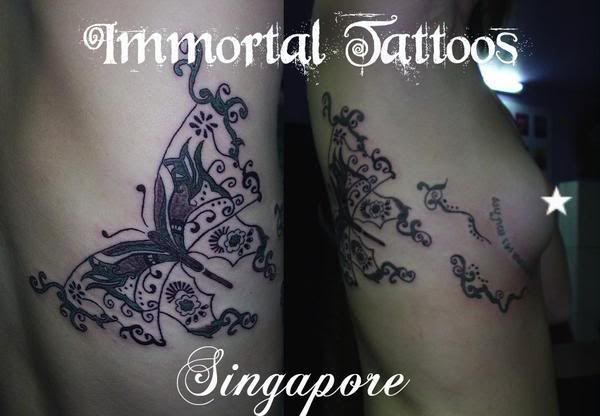 I was able to work on something different few months back. Its of a butterfly with "henna-like" designs on them, instead of the regular bold colours that are usually used. It was a custom piece designed by me, which took 4 1/2 hrs to complete it on skin!! Any more takers?