DAY 2

Woke up early this morning as I had an appointed with Ernesto to have my other fist tatooed at the convention itself.

I got off the cab and I was greeted by the press as they interviewed me, asking me bout my experience and the tattoo I got the day before. I never expected them to be there, but hey, I just love it !!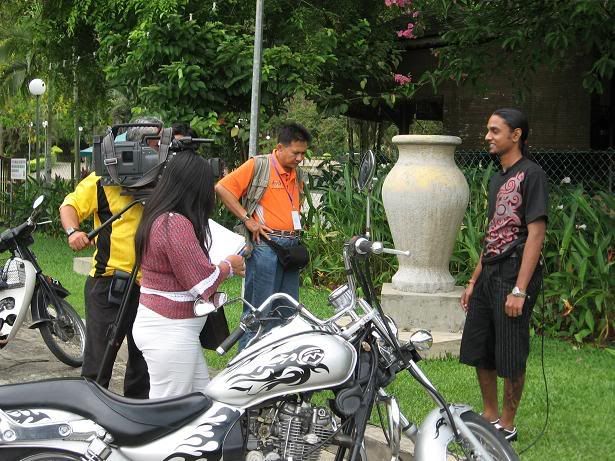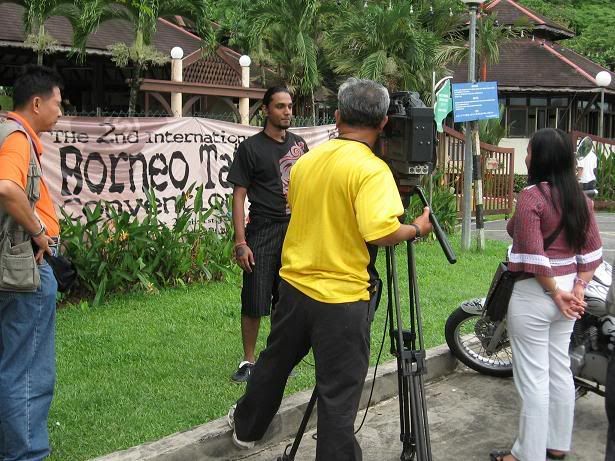 After the shoot and interview, I walked up to the hilltop where the convention was held and watched the Iban Cultural Dances before heading to the booth of Borneo HeadHunters where Enersto was waiting for me.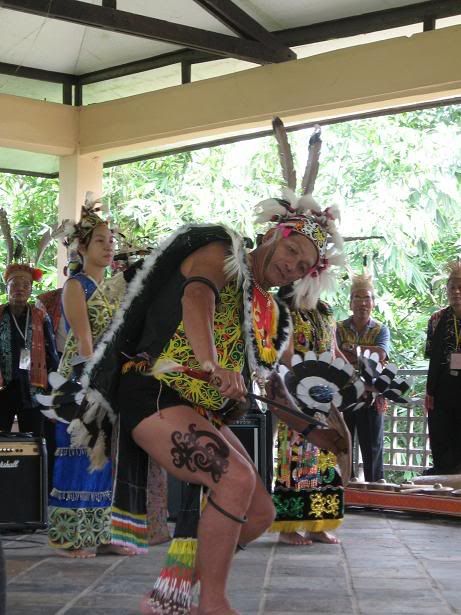 It was fun watching them dance and trust me, I really wanted to dance too..hehe!!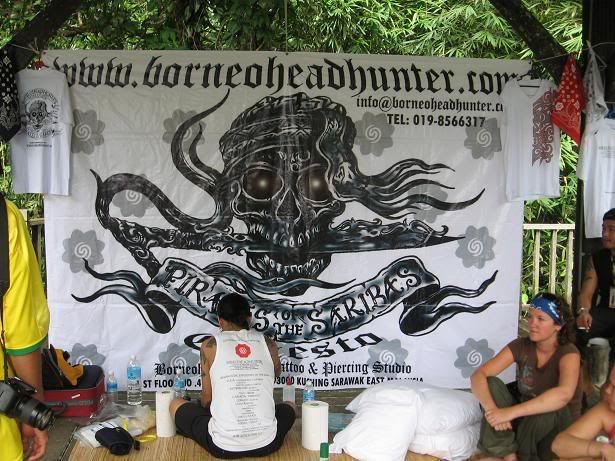 Booth of Borneo HeadHunters.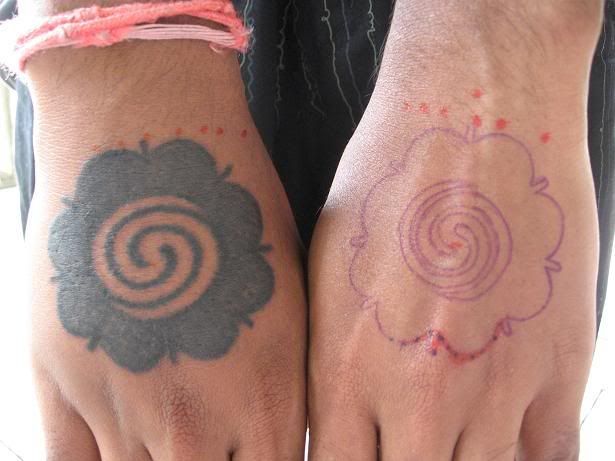 Picture taken by Ernesto himself.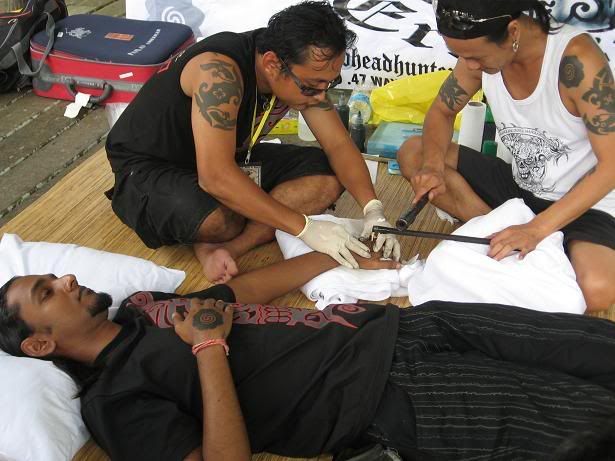 Cameras all over me again...Hmmmm...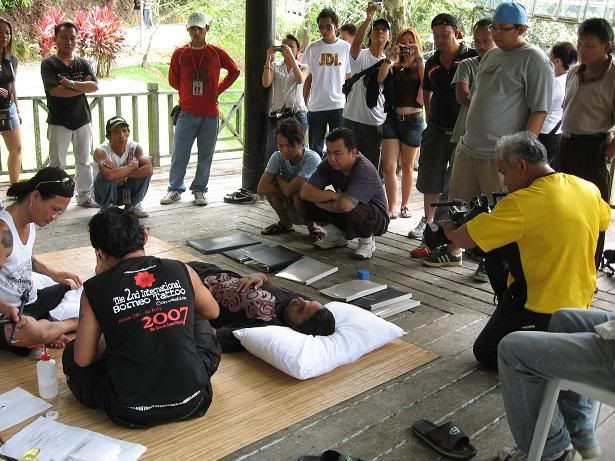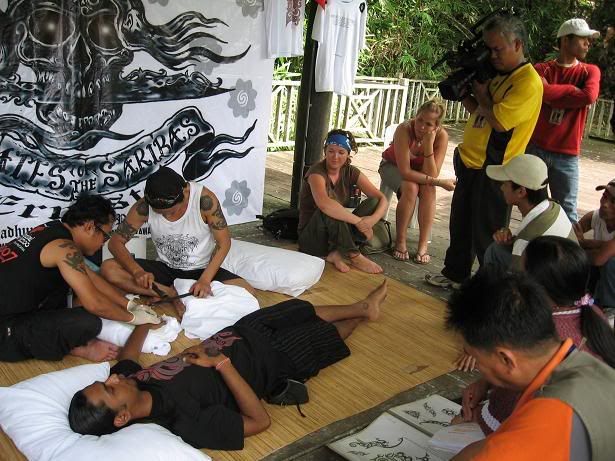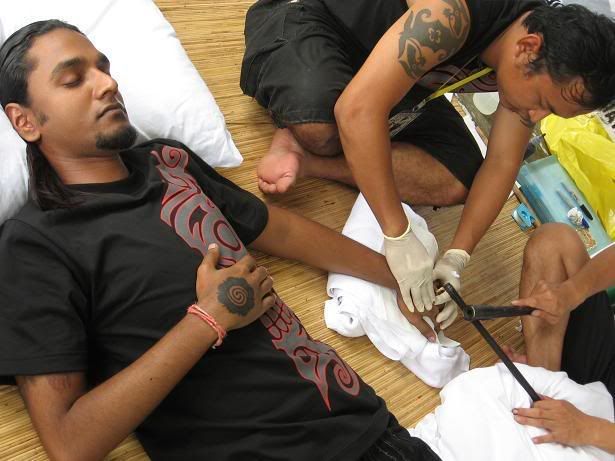 It was the most relaxing thing I ever did in my life. It was a great experience and to feel so good after that, is just beyond words to describe.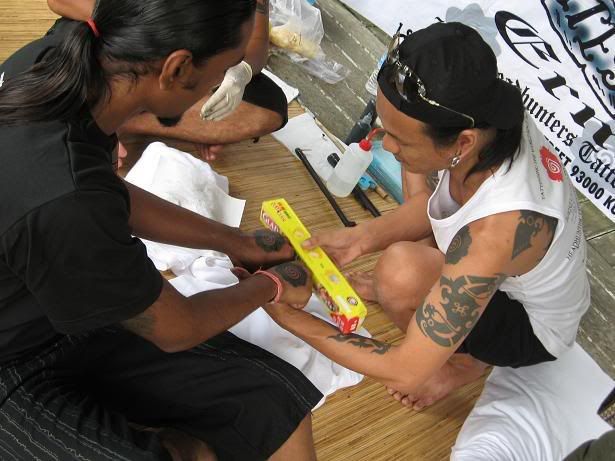 Final check of the alignment and its done !!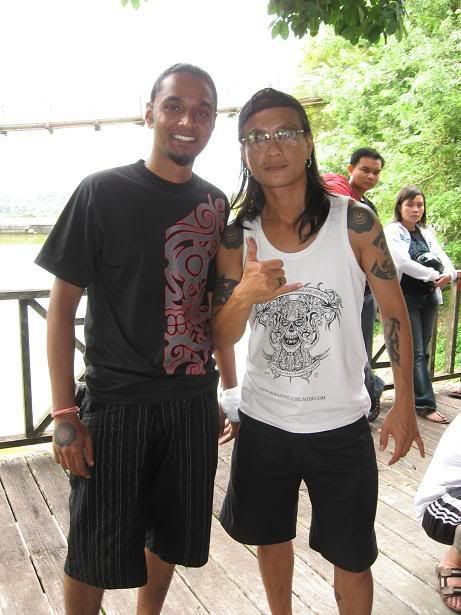 Ernesto and me posing for the camera !!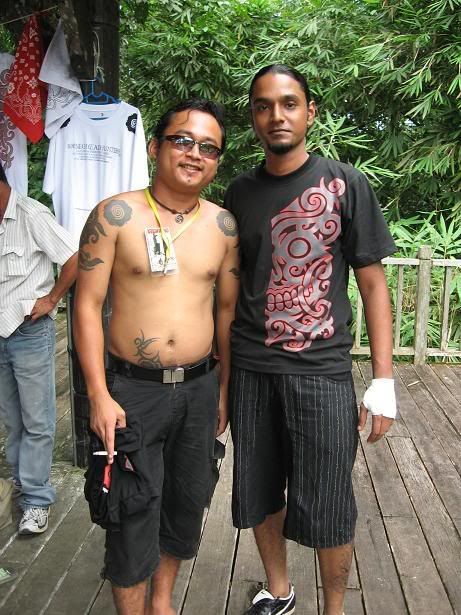 Robb and Me...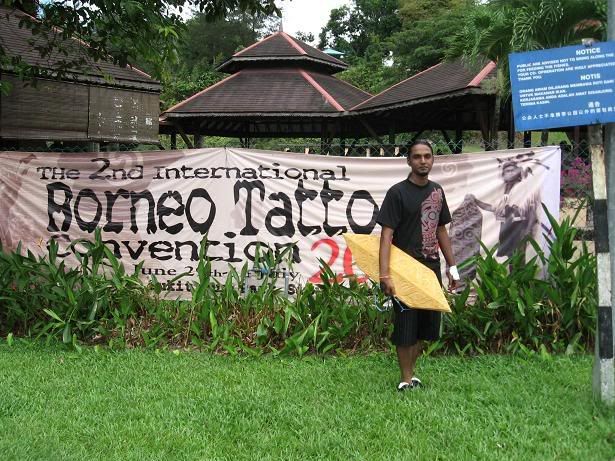 To summarize the whole experience and having a tattoo done traditionally was an enlighting moment for me. Never will I forget it and yes, I have learnt alot which I can use in what I do. I thank everyone who who made this trip possible and I thank the crew of Borneo HeadHunters for giving me a good experience.
I will be uploading video clips in my next post. Watch out for it...