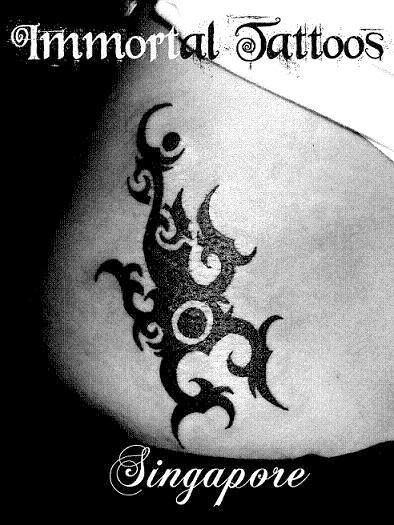 The Iban scorpion symbol, also sometimes known as kala, was noted particularly in Iban tattoo designs by Charles Hose (a civil officer who worked in Borneo over twenty years) and William McDougall (an English anthropologist) in their 1912 publication The Pagan Tribes of Borneo.

However, the authors note that the "scorpion" design is actually based on the highly stylized image of the aso, the mythical dog/dragon associated with protection from malevolent spirits. Hose and McDougall suggest that the Iban adopted their tattoo designs from other subgroups on the island and created their own interpretations afterwards.

In the kala design, the claws of the scorpion were originally the back end of the dog while the hooked ends at the back of the scorpion design were originally the open jaws of the mouth of the dog. Although it has no particular significance in the scorpion design, even the rosette-like eye of the dog still persists in the center.

Kala is also a protective symbol widely used in Iban Art.
More at TattooSymbol.com