Many Native Americans choose to get wolf tattoos because wolves are extremely important in their mythology. Wolves are seen as teachers or pathfinders, and can also symbolize ancestors or other spiritual guides. Different types of wolves were indicative of different clans and Native American tribes, as well as commonly being used as totems.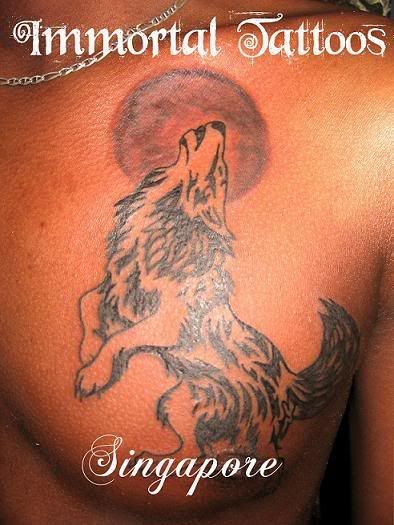 Here are some different meanings assigned to the image of a wolf (which some believe are transferred to the wearer of a wolf tattoo):
-Devoted
-Loyal
-Fearless
-Intelligent
-Family (pack) oriented
-Attuned to the natural environment
In astronomy and astrology, the wolf is represented in the stars by the constellation known as the Dog, or Sirius, in the Pleaides. This was also thought to be the origin of the "Ancients" by several of the Native American tribes.
Some Celtic mythology depicts the sun being devoured by a wolf (the cause of night). In Norse mythology, the wolf is a sacred image to the god Odin, who was the father of all the other gods. Romans also revered the wolf, because this creature was sacred to the god Apollo, as well as being featured in the myth of Romulus and Remus.
Credits to : http://tattoos.lovetoknow.com/Wolf_Tattoos