I had my good friend come in today to get herself a tattoo. Its none other than Ms Roshni (Ms World Singapore 2007). Its been ages since we caught up, so what better thing is there to do, other than to have some nice tattooing session.

It was a custom piece done on her lower back which requires couple of sittings. I won't be revealing what she had done so far, so stay tuned for more !!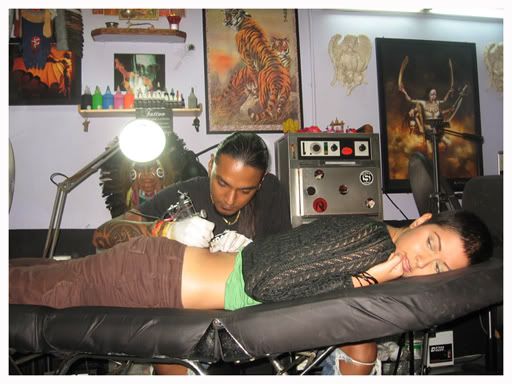 Getting Busy on her...Tattoo? Haha !!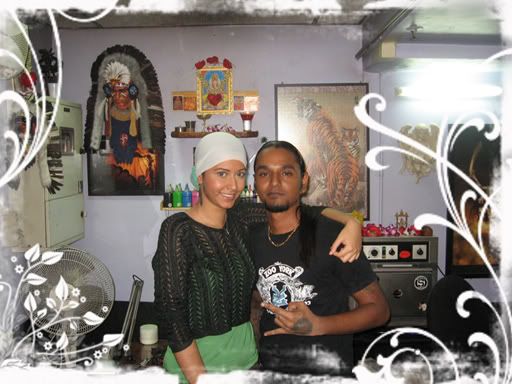 Sweetness...
So boys and girls, this is just a preview of what Immortal Tattoos has to offer. There will be many more updates in time to come. Lots of dark emotions are waiting to be expressed. Enjoy !!