Here are the rest of the works done in Van Diemen's Land. There are more tattoos done other than the pictures here but sadly, they didn't turn up well in the taken pictures. Sorry Boys !! But I will be back again, so hang in there !!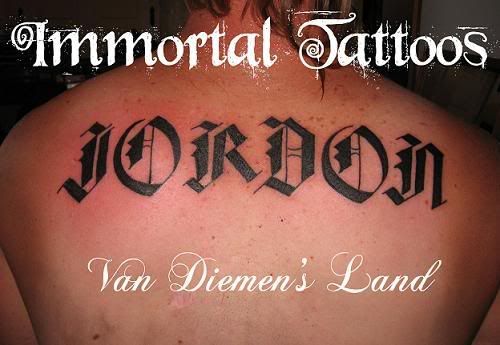 Representing JORDON !! So, you still wanna STAY DOWN, nick? Haha !!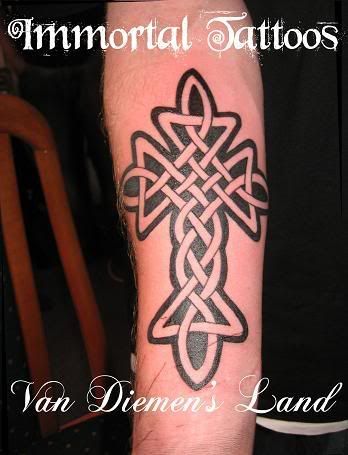 Celtic Cross on one of the boys !! Sorry man, I can't spell your name. But, you know who you are.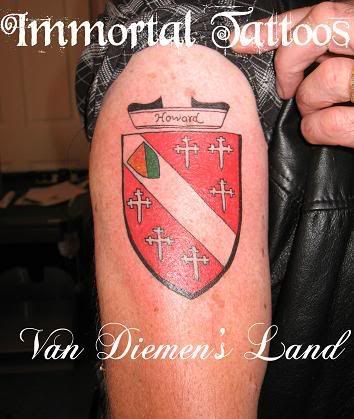 Representing the Howard Family !! RESPECT !!
Simply love it when I was in Van Diemen's Land, hanging out with the boys and getting some Ink on, watching burnouts right at the door step, sipping on Cascade Draughts. Wooo Hooo !! Miss ya all !! So, are you boys ready for another round ?!!