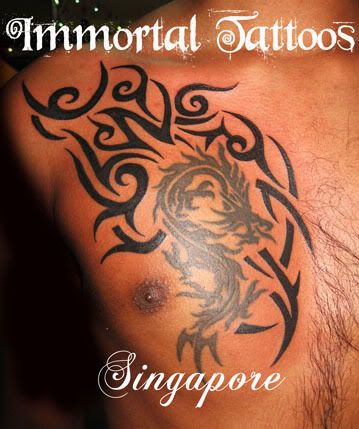 Had a customer walk in today to get something around the tribal dragon which he already had. So I created something for him and did what I was suppose to do.
He left with a big smile on his face. Another satisfied customer at Immortal Tattoos, Singapore !!
Please note that the Tribal Dragon was NOT done by me.