Ladies and Gentlemen, I present you.....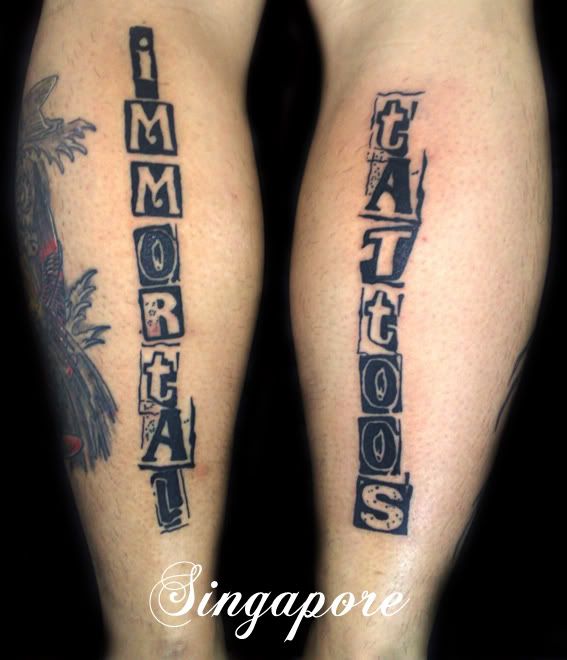 What more can I say about my friend, Terence, getting my Studio's name tattooed?

Immortal Tattoos

being Immortalized !!
To the haters who post comments on some forum about my art-work and work hygiene, why not come face to face and tell me about it? Are you too scared? I am calling you out... Come out, come out, wherever you are....

Fucking Faggot

!

I am not running away. I am coming out openly. You haters are the ones, hiding in a lonely place. So, lets not waste each others time. My studio's address is on the

right hand column

. So do drop by and tell me

FACE to FACE

, how much you hate it or how much I suck at what I do. See ya soon ! Well, maybe I won't.
- You guys probably hiding under your mummy's skirt... Oh well...
Until next time folks... Love ya all !!